Our Company
4d Air Products Limited are the UK Sales Agent for Dbm Coils S.p.a.
Dbm Coils S.p.a.
www.dbmcoils.com
is the largest privately owned coil manufacturer in Europe.
The main factory takes up a surface of 16.000 sqm, 8.000 of which are covered and 800 are offices. It is located in Varallo Pombia, in the North West of Italy close to Milan and Malpensa Airport. Our other plant is situated in Artegna, in the North East of Italy, close to the borders with Austria and Slovenia. It covers an area of over 62.000 sqm 2.000 of which are covered. At the present the company employs over 140 people.
Dbm Coils supplies coils to a number of the larger manufacturers in the Air Handling Unit, Refrigeration, Process, Offshore and Marine Industries.
In addition to this, through 4d Air Products Limited, one off bespoke coils is manufactured for specialist applications and on site / in situ replacements.
---
Dbm Coils S.p.a, Head Office and Manufacturing Facility in Varallo Pombia, Italy.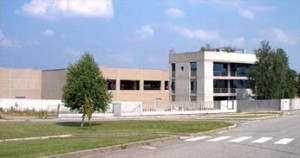 ---
Where we are:
4d Air Products Limited
Unit 10 Easter Park
Baker Road
Nelson Park West
Cramlington
Northumberland
NE23 1WQ
Tel: 01670 739964
Mob: 07813 352 622
Fax: 01670 739964
E-mail:
info@4dair.co.uk
---